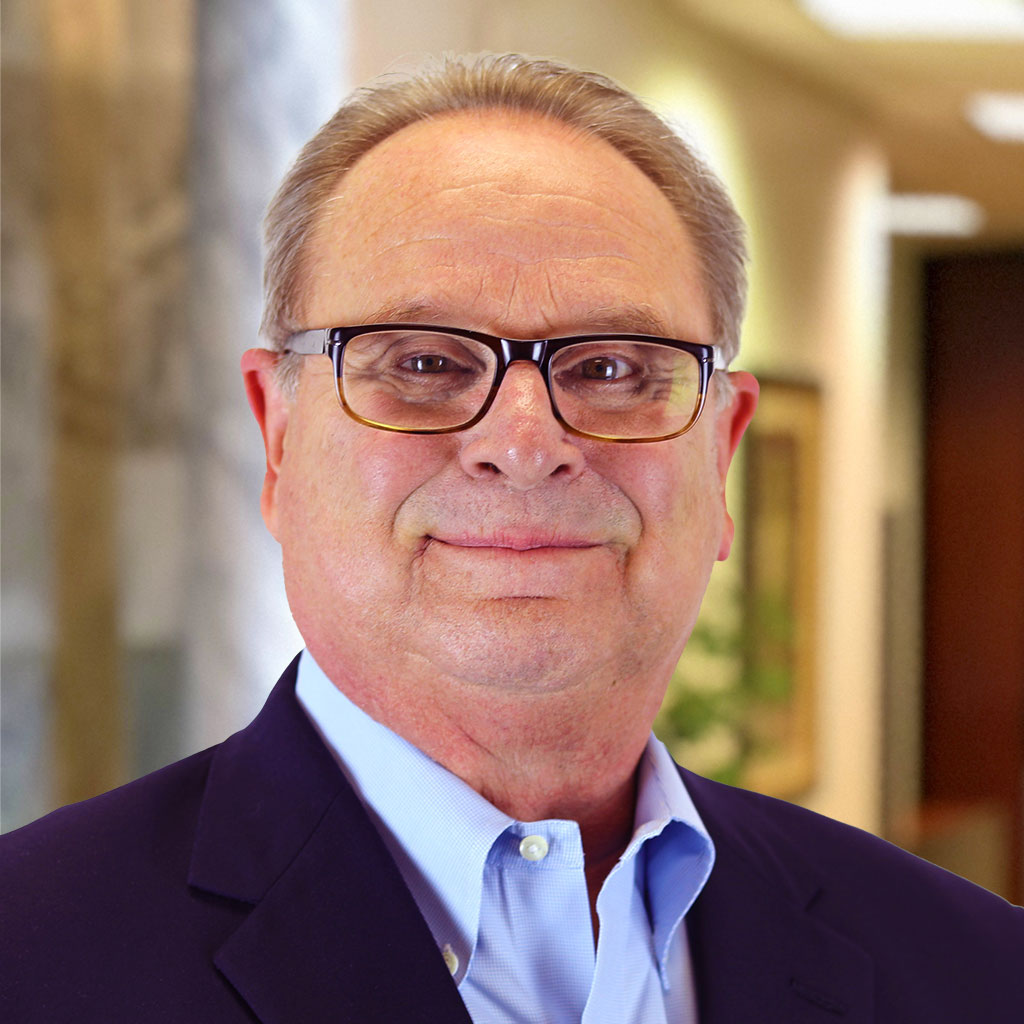 Business Planning Consultant
tel: 800-356-1167 | fax: 904-296-8845 | email: tom.worthington@pinnacleifs.com
Tom has earned a Business Management degree from Jacksonville University. He entered the life insurance and financial business planning markets in 1976 with FM Financial Services. Tom excelled in this business and was promoted to a management position. He managed a branch office that specialized in financial services for business owners and closely held companies. He joined the Newport Group in 1985, marketing COLI/BOLI plans to finance long-term benefit liabilities for the Fortune 200 marketplace. In November of 1999 Tom was offered a management position with Capitas Financial, which became The Pinnacle Group.
Tom has over 15 years of experience in partnering with banks, national accounts, regional firms, and independent advisors. Tom is a member of the Pinnacle Business Planning Center of Excellence and specializes in providing the best possible consulting services to his clients. He takes pride in offering customers case design, case consultation, and point of sales support. That support includes Informal business valuations, transition and buy-sell planning, and qualified defined benefit plans and non-qualified key executive plans for professional practices and entrepreneurs.
Tom is an affiliated member of the NICEP (National Institute of Certified Estate Planners). He is registered to offer CE and CPE courses for financial advisors, CPAs and independent advisors in long term care plans, retirement, and business planning.
In his spare time, Tom likes to travel with his wife and family and enjoys playing golf
President, Sellin Advisor Group
tel: 800-423-3113 | email: tom.sellin@pinnacleifs.com
Tom feels most rewarded when he's helping others, and that's just what he's been doing since he entered the financial services industry in 1969. He has been a member of Million Dollar Round Table since 1970 and is a Top of the Table member. Tom now specializes in helping financial professionals organize their businesses for growth. His sales experience, creative approach and personal coaching help producers successfully develop their insurance and financial businesses. Hundreds of producers working with Tom have discovered new markets and learned to set concrete, achievable objectives to penetrate those markets successfully. As a result, they continue to reach milestone goals and greater satisfaction in both their professional and personal lives.
Tom has been happily married for 50 years. He has five children, 12 grandchildren and one great grandchild on the way. An avid hunter and fisherman, Tom also enjoys traveling the world with his wife. Passionate about helping military veterans, he invests a lot of his time giving back to those who have served our country. Tom is also a member of Spurwing Country Club, although he is admittedly not much of a golfer.
Tom is a seasoned speaker who has traveled throughout the United States to speak extensively in the area of practice-building and all aspects of business, estate, and financial planning. He is a member of the National Association of Insurance and Financial Advisors, the Society of Financial Service Professionals, and The Association for Advanced Life Underwriting. Tom is also the co-owner of American Independent Securities Group, an independent broker-dealer. He holds Series 7, 24, 63 and 65 securities registrations.
tel: 800-356-1167 | fax: 904-296-8845 | email: kent.griffin@pinnacleifs.com
Kent began his insurance career in 1990 as a sales associate with a Jacksonville firm that specialized in estate and business planning. He joined the agency in the fall of 1999 as a case design specialist and is currently in charge of the case design team at Pinnacle. As the Vice President of Case Design, Kent and his team handle all quotes, comparisons and case design needs for Pinnacle producers.
Kent has extensive training and background in estate planning, executive benefits planning and personal financial planning utilizing life insurance. His special expertise is in selection and placement of life insurance within these planning areas.
A 1984 graduate of the University of Wisconsin in Economics, Kent received an MBA from the University of North Florida in 2005.
Co-Founder NextPoint Solutions
tel: 800-396-3622 | email: robert.strauss@pinnacleifs.com
Robert Strauss, J.D. is a finance, insurance and technology inventor and entrepreneur. Founder of Disciplined Advisor Network and Co-Founder of NextPoint Solutions, he is the innovator of many life insurance products and strategies, including the industry's earliest exit strategy premium financing program Self-Financed Insurance (SFI) and the award-winning pension rescue program Family Discount Life. Bob is also the creator and Founder of Lifester.com, an online team-based communication and collaboration platform for professional advisors.
Bob is an honors graduate of the Wharton School of Finance at the University of Pennsylvania and received his Juris Doctor degree at the Boston University School of Law. While still a law student, Bob interned for the Honorable Jacob D. Fuchsberg, Associate Justice of the New York State Court of Appeals. He went on to practice law in New York City at Epstein Becker & Green, PC. Bob is a frequent speaker on industry change and innovation, having presented at dozens of insurance conventions and industry conferences such as the International Forum.
President, Advanced Markets
tel: 800-356-1167 | fax: 904-296-8845 | email: don.rosborough@pinnacleifs.com
Don brings thirty years of experience in insurance planning to Pinnacle's Advanced Planning Center (APC). He started his career as an advisor before moving into management and then into the corporate marketing department of a major life insurance company.
Prior to joining Pinnacle as Director of Advanced Markets, Don was on the advanced life marketing team where he did case consultation and was responsible for vendor oversight specific to advanced planning tools and software applications. Through the APC, Don works to provide advisors with the necessary advanced planning leverage. His expertise ranges from policy appraisals to business planning and wealth transfer. From split dollar rescue plans to charitable strategies to zero estate tax plans and business exit strategies, Don's expertise has lent great value to advisors.
As a gatekeeper to the APC, Don is instrumental in starting the case preparation in areas such as premium financing, charitable giving, and business exit strategies.
Pinnacle provides unparalleled expertise in business planning research and design. With over 150 years of combined experience in the financial services industry, the Business Planning Team specializes in informal business valuations, transition and buy-sell planning, and non-qualified key executive plans for professional practices and entrepreneurs.
Tom Worthington, Tom Sellin, Kent Griffin, Robert Strauss, and Don Rosborough are not affiliated with Kovack Securities, Inc. or Kovack Advisors, Inc. Tom Worthington offers securities through The Leaders Group, Inc. The Leaders Group, Inc. is not affiliated with Kovack Securities, Inc. or Kovack Advisors, Inc.. Tom Sellin offers securities through American Independent Securities Group, LLC. American Independent Securities Group, LLC is not affiliated with Kovack Securities, Inc. or Kovack Advisors, Inc.